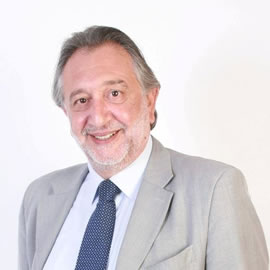 I would first like to thank you for your presence here today. I would also like to thank the leaders of WFCMS secretariat for making this Committee Constitution possible. I wish also to thank all the Committee members for their participation, involvement and dedication. I want to especially thank Professor Zou Jianhua and his team, for the efforts and assistance in the formalities for the approval and establishment of the Committee, which are many and complicated.
Today begins the first minute of this committee, which I honored chair. Thank you to all of you, for placing your trust in me. I hope not to disappoint you.
The entrusted work is very large on strategic importance, for the future development of Chinese medicine in the different countries around the world.
We will have to work hard and very adroitly, maintaining relationships with governments, professional associations and TCM institutions in different countries. Our very first job we will organizing the work to develop the message and the information we want to convey to all.
We will have to seek alliances and collaboration with other committees of WFCMS, as the Instructional Educational Committee, the standardization committee and others of WFCMS. We will also have to look complicities with WHO, with ISO TC 249 TCM, with SATCM, with projects like CHETCH, etc ..... But above all, we must find complicity and collaboration with member associations of WFCMS in each country.
As noted, today begins the first minute and ahead we have an intense and complicated job but I'm sure it will be very rewarding.
Thank you very much to all.